Sightseeing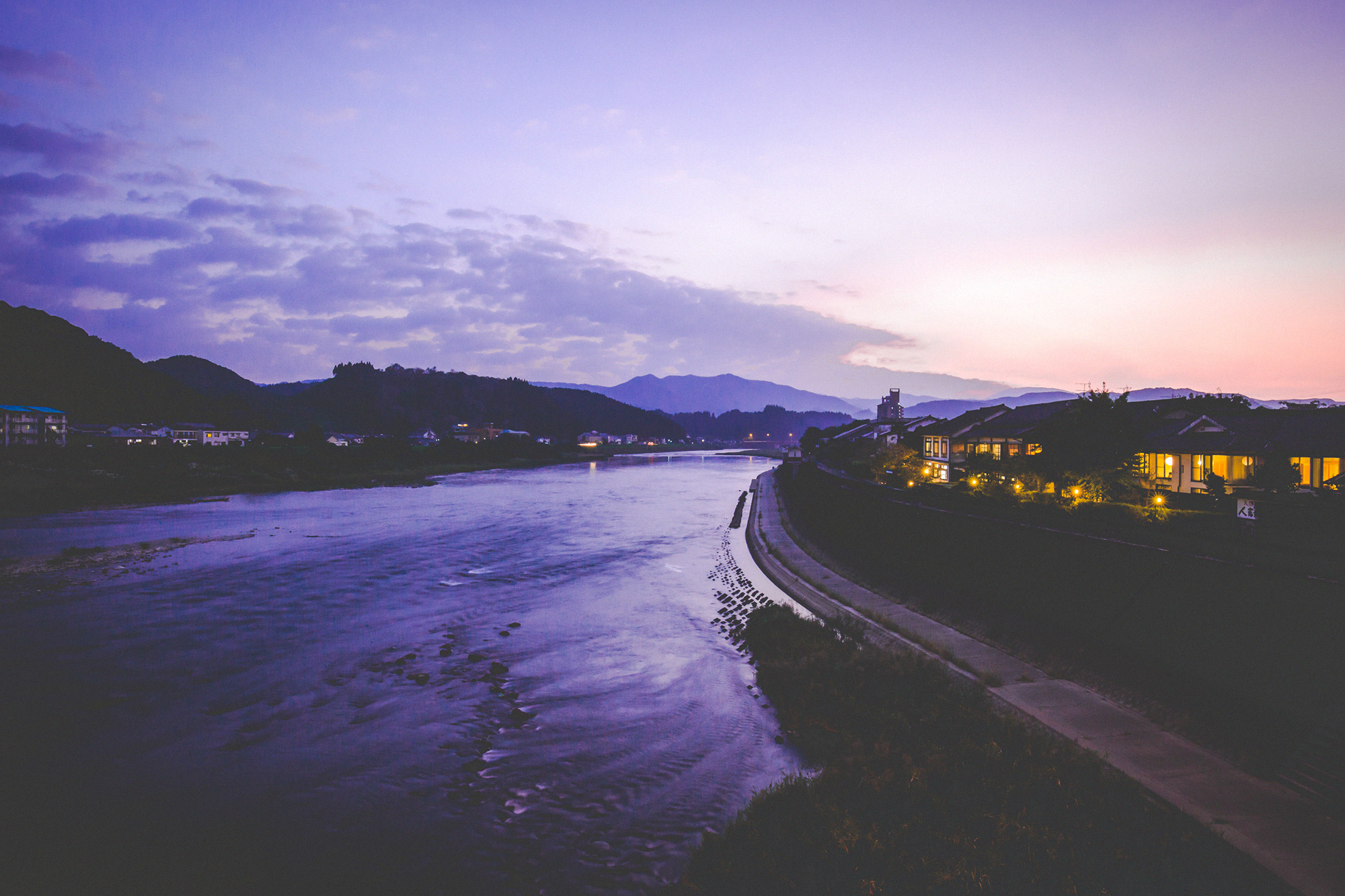 Hitoyoshi is home to the life-giving Kuma River and is surrounded by majestic mountains.
It is where you'll find numerous buildings and ruins registered as Japanese Heritage sites due to their close ties to the traditions and history of the 700 years Hitoyoshi spent under the rule of the Sagara clan.
Referred to as the "Kyoto of Kyushu," Hitoyoshi boasts beautiful shop-lined streets and a rich,
unique culture developed over centuries.
Japan Heritage
The Stories of Hitoyoshi-Kuma
On April 24th, 2015, the ten municipalities of the Hitoyoshi-Kuma region were registered as Japan Heritage under the theme
"The Stories of Hitoyoshi-Kuma" by the Agency for Cultural Affairs.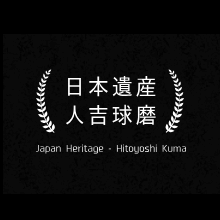 The Stories of Hitoyoshi-Kuma
The Hitoyoshi-Kuma region was bound together through 700 years of uninterrupted rule by the Sagara clan. Such a long period of unbroken rule by a single ruling family is rare in Japanese history. What these 700 years of governance by the Sagara clan left is a collection of important tangible and intangible cultural properties that speak the long history of Japan. Something that makes these historical pieces of culture unique is that they continue to be passed down and touched upon in the lives of the current residents of Hitoyoshi-Kuma and are fully assimilated into the daily culture of the region. Famous author Ryotaro Shiba once remarked that culturally, this area is the most bountiful hidden region in all Japan.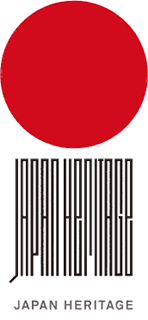 What is Japan Heritage
Japan Heritage is a certification started by the Agency for Cultural Affairs in 2015 to identify the stories that illustrate the cultures and traditions of Japan through the historical appeal and unique characteristics of the different regions of Japan.
Unagi(Eel)
There are two things every visitor to Hitoyoshi needs to try: ayu (Japanese sweetfish) and unagi (eel). Hitoyoshi boasts a number of unagi restaurants that even "eel connoisseurs" salivate for. Uemura Unagiya, founded 100 years ago, is one of the most popular. Each eel is prepared to order, covered in a secret sauce with a recipe that has been passed down through generations, then slow-grilled over a charcoal fire, leaving the eel meat tender and delicately flavored. Other popular stops include Shiraishi, offering authentic charcoal-grilled eel cuisine, and Matsuda Unagiya, founded in 1919, any of which can offer a truly first-class unagi experience. We also offer eel at Hitoyoshi Ryokan for lunch.
*This photo is from Uemura Unagiya
Uemura Unagiya
Matsuda Unagiya
Ayu from the Kuma River
Ayu from the Kuma River feed off the mosses that grow in its clean waters and grow to sizes larger than most ayu found elsewhere in Japan. The lean flesh of Kuma River ayu is a result of swimming through its hard currents, lending the meat a soft aroma and unique flavor that makes for excellent eating. Ayu can be prepared in a variety of ways, from uruka, made by salting ayu meat and innards and fermenting them, to sweet stewed ayu kanroni and ayu sushi bento lunches at Hitoyoshi Station.
Shochu Distilleries
The Kuma region is a valley surrounded by deep, austere mountains. Kuma Shochu is a spirit distilled from rice, a rare style in Japan, born from the unique climate of the Kuma valley and made with excellent Kuma rice and the pure waters of the Kuma River. There are now 28 distilleries in Kuma making over 100 different kinds of shochu, each with their own unique flavors and aromas. Kuma Shochu is loved by many for its deep flavor yet clear drinkability.
Sengetsu Shuzo

Founded in 1903, Sengetsu is one of Hitoyoshi's most famous distilleries. Sengetsu has crafted its shochu for a hundred years using only rice, koji, and water. Samples are available on distillery tours and in its shop, and visitors flock to the distillery daily.

Rokuchoshi Shuzo

Rokuchoshi is located in the town of Nishiki and inherits 500 years of history and tradition in shochu distilling. Rokuchoshi is one of the few distilleries to specialize in atmospheric distillation and storehouse aging, creating aged shochus with rich aromas and deep flavors that have many dyed-in-the-wool fans.

Hakutake Denshogura Kuma Shochu Museum

This museum exhibits the manufacturing processes Takahashi Shuzo employs when making its Hakutake authentic rice shochu. Visitors can sample and buy shochu on-site, and the museum aims to make visitors understand the historical and cultural value of the world-renowned Kuma Shochu.
Miso & Soy Sauce Factory
This factory has used the same housemade starter mash since it was founded, and it continues to make miso and soy sauce in the same time-honored traditions. At the rear of the charming wood-constructed shop is the factory where visitors can see miso and soy sauce being made. Food samples are available in the shop, as are souvenirs. The retro-styled lobby and reception area is also the perfect place for a quick rest.
Green Tea
Hitoyoshi-Kuma is situated in a basin surrounded by mountains with extreme differences in hot and cold temperatures, making it perfect for growing tea. The luxurious teas grown in the unspoiled nature of the region are some of Hitoyoshi's most famous products. Itsukien is the oldest remaining tea producer in the region and has a selection of antique tea-making equipment on display. At Tateyama Shoten, visitors can sample tea, look at historical tea jars, tea implements, and the local unsun karuta card game, and buy local souvenirs like shiitake mushrooms and mountain produce.
Ocha itsukien
Tateyama Shoten
Cycling
These cycling roads center around the Kuma River and take you to many famous places and historical sites overflowing with local charm and outdoorsy appeal. A number of courses are available, and Cycle Stations are also located along the courses with bathrooms and places to rest. Take a leisurely ride with the wind in your face while you enjoy the beautiful Kuma River and quiet rice paddies.
Kumagawa Railroad
Hitoyoshi Tourist Information Center
Rafting
The Kuma River is famous for being one of Japan's most turbulent rivers and is the only place in Kyushu where rafting is possible. Try your hand at riding a rubber raft through the whitewater rapids in this dynamic outdoor sport that lets you enjoy the great outdoors up close. Experience this thrilling and fun activity once and you'll be hooked!
Hitoyoshi is rich in history and culture and features a wide variety of events all throughout the year. If you've got time, come join us for a festival or celebration while enjoying our beautiful seasonal landscapes.
February

・Kuma, Hitoyoshi Hina-matsuri
・Hitoyoshi Ume matsuri(Hitoyoshi-shi)
・Hitoyoshi-onsen Hrukaze Marathon

March

・Sagara 33-Kannon Meguri「Spring」
・Tanimizu yakushi taisai「Spring」(Asagiri-cho)
・Yuyama-onsen sakura-matsuri(Mizukami-mura)

April

・Shibatate hime-jinja taisai(Kuma-mura)

May
June
August

・Yurei(ghost) Matsuri(Eikoku-ji)
・Aoi Aso-jinja「Natau-koshi Matsuri」
・Hitoyoshi firework display

September

・Yamae Kuri(Chestnut) Matsuri(Yamae-mura)
・Sagara 33-Kannon Meguri「Autumn」
・Tanimizu yakushi taisai「Autumn」(Asagiri-cho)
・Kitadake-jinja taisai(Sagara-mura)

October

・Hitoyoshi okunchi Matsuri(Hitoyoshi-shi)
・Ebisu-jinja autumn taisai(Taragi-machi)

November

・Nishiki-machi Furusato Matsuri
・Itsuki no komoriuta(Itsuki-mura)
・Satomiya-jinja autumn taisai(Yunomae-machi)
・Nostalgic Hitoyoshi(Hitoyoshi-shi)