Rooms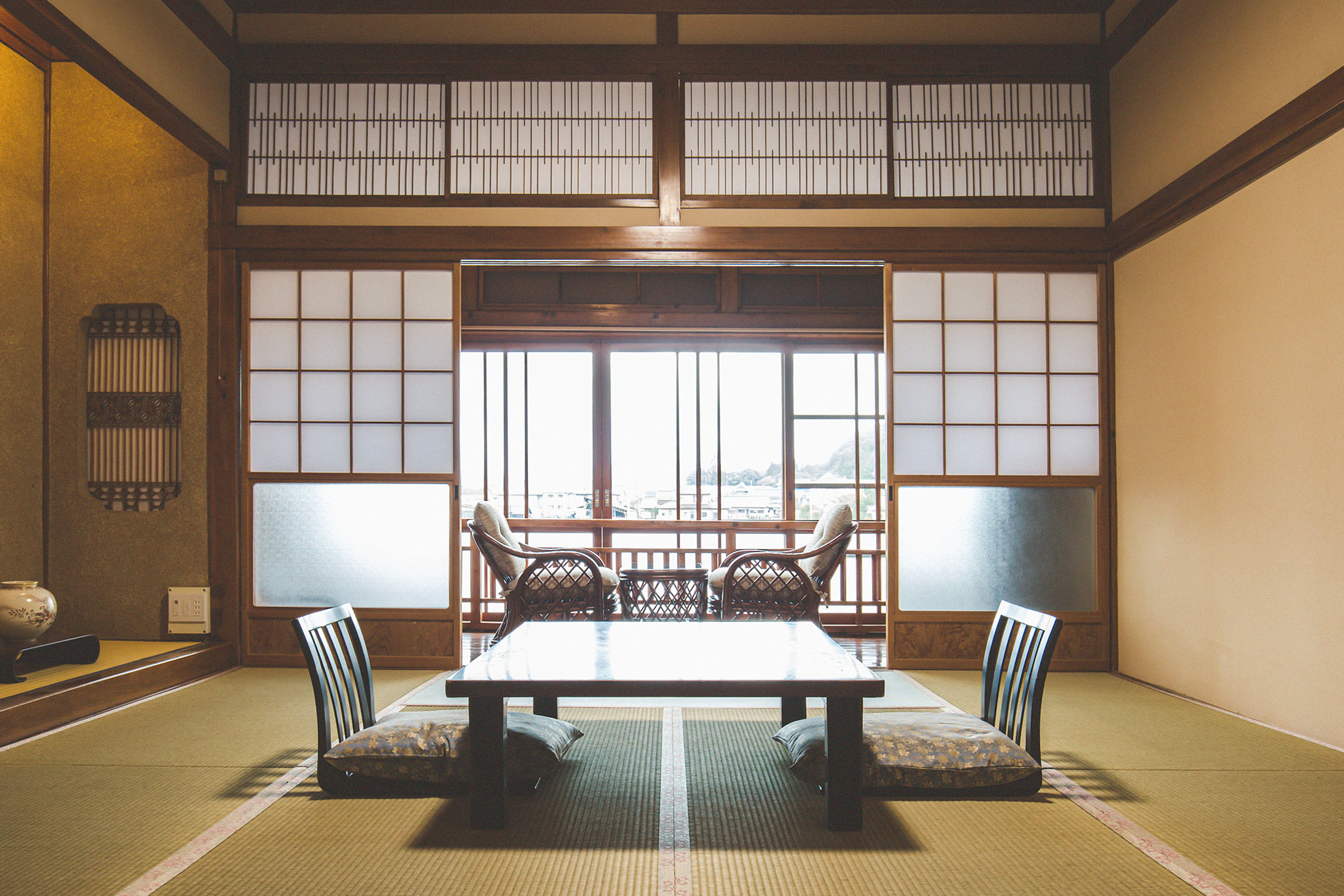 Simple, Unadorned, Distinctively Japanese Elegance
Hitoyoshi Ryokan was constructed in 1934 by a master shrine carpenter
from neighboring Kagoshima Prefecture.
The building is in early Showa Era style,
inspired by the aesthetics of the traditional Japanese tea house,
and has been carefully maintained to preserve
the Japanese traditions and elements of wabi-sabi in the architecture.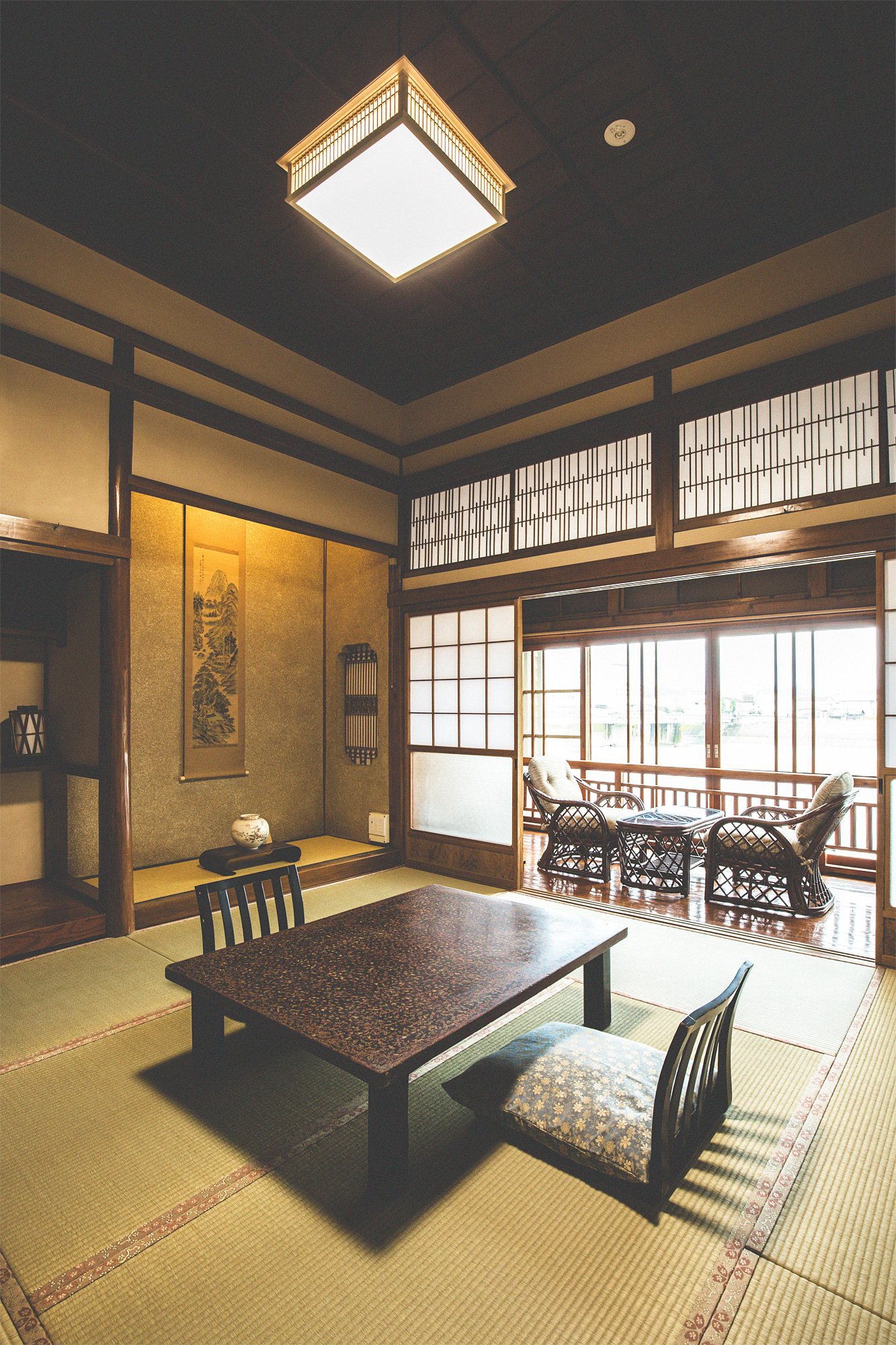 Rooms with Carefully
Preserved Retro Atmosphere
Our rooms have remained unchanged in style from our founding so our guests can experience traditional Japanese accommodations you won't find elsewhere. Each high-ceilinged, spacious room is carefully crafted at the hand of a master carpenter, with careful woodworking flourishes only true artisans are capable of. The entire building is filled with Japanese architectural features such as shoinmado windows and split-level shelving that represent authentic, traditional Japanese design.
We also offer larger rooms to accommodate families and groups, as well as rooms with more modern Japanese interior styling.
We are unable to accept requests for specific rooms when making reservations. We appreciate your understanding.
Information
Available In-Room

Television
refrigerator
electric kettle
A/C unit
safe (key type)
hair dryer
toilet with electronic bidet system
Smoking at Hitoyoshi Ryokan
Our lobby and all rooms at Hitoyoshi Ryokan are non-smoking. For guests who wish to smoke, please smoke within the designated smoking areas in the ryokan.
Using the Internet
Free Wi-Fi is available in all rooms and throughout the entire ryokan. A computer is available in the lobby for any guests who wish to use the Internet.