Hot Springs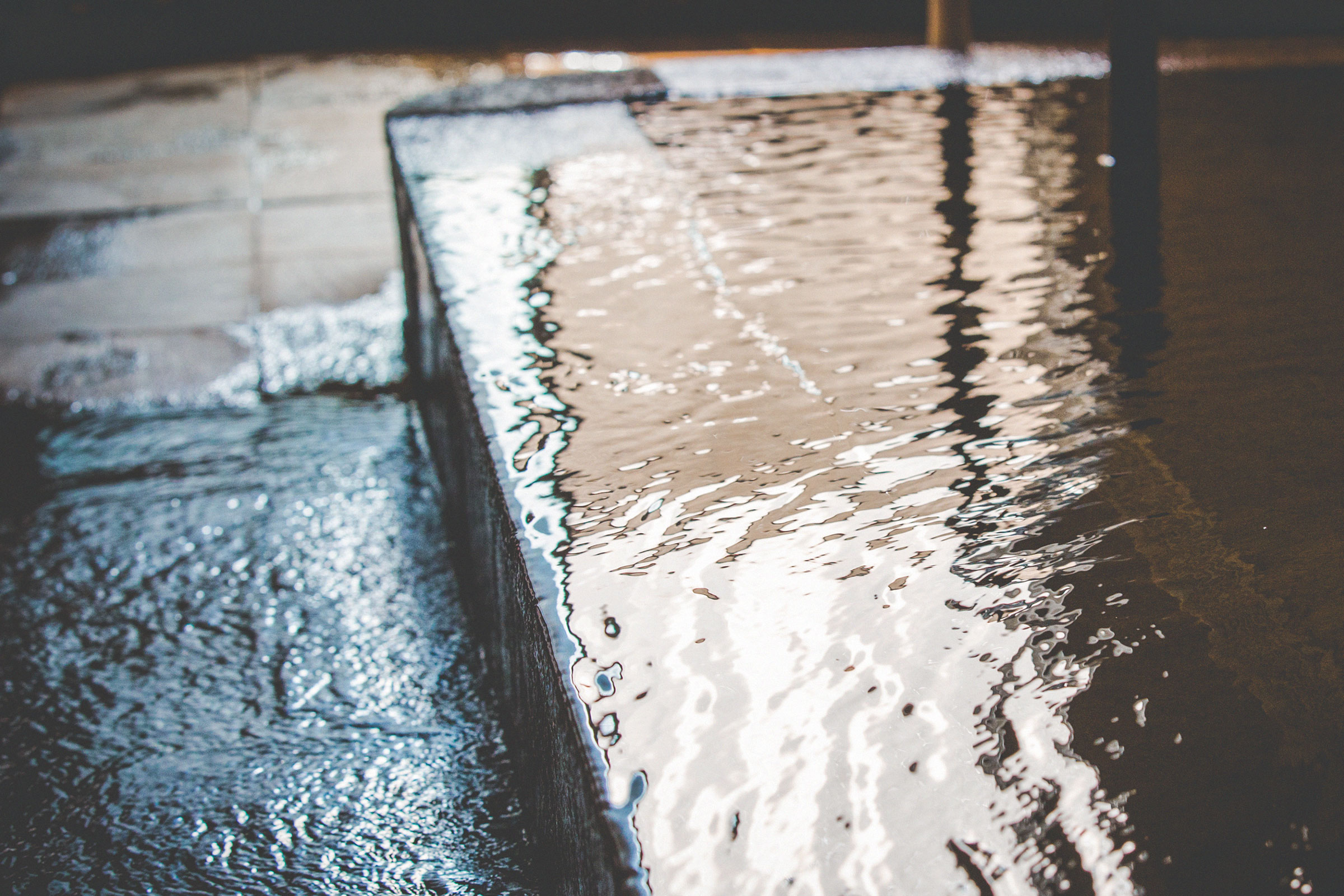 Our Bijinyu Hot Springs -
The Pride of Hitoyoshi Ryokan
One of the best things about the bountiful hot springs in Hitoyoshi is that there is enough water available that we are able to continuously feed each bath with fresh hot spring water. The waters are alkaline, fed from sodium hydrocarbonate springs, and have a distinctly silky feeling on the skin. Our springs are famous for their beautifying properties, which they accomplish by softening the keratin in the skin, washing away old keratin, and leaving skin moisturized and beautiful. You can also drink the waters, which is supposed to help improve digestion.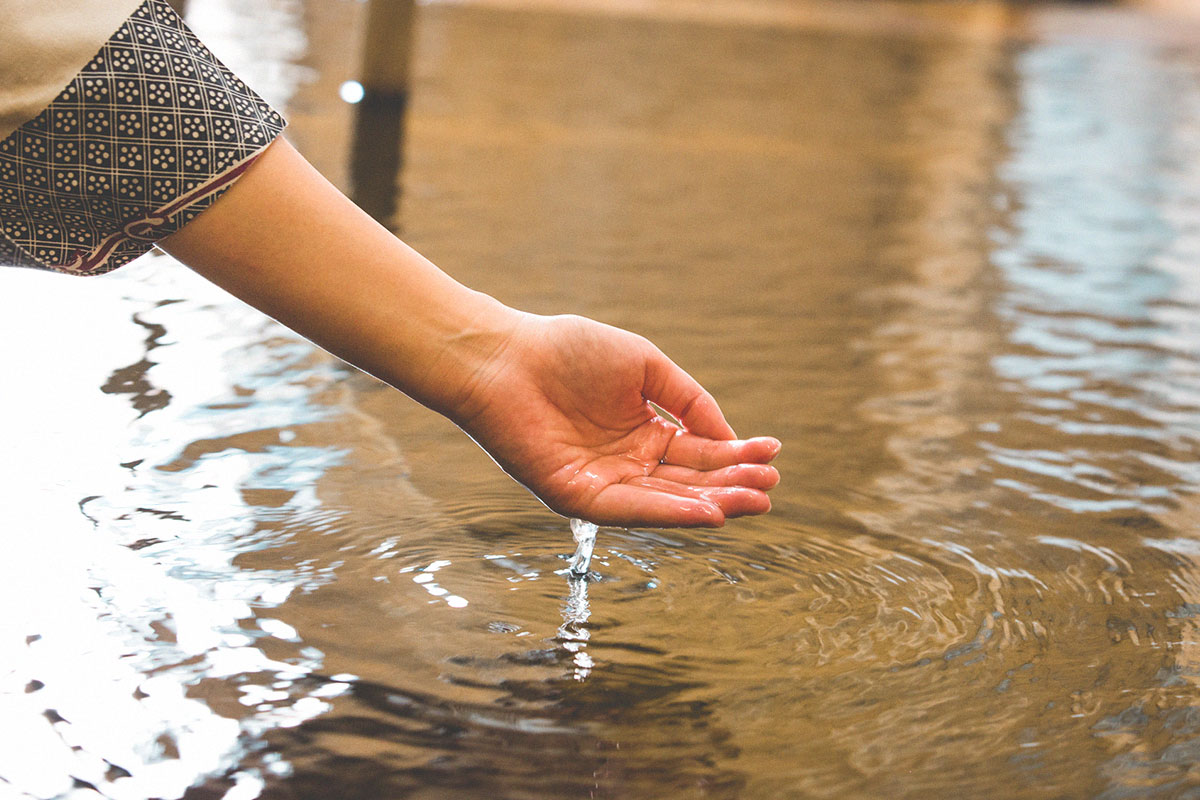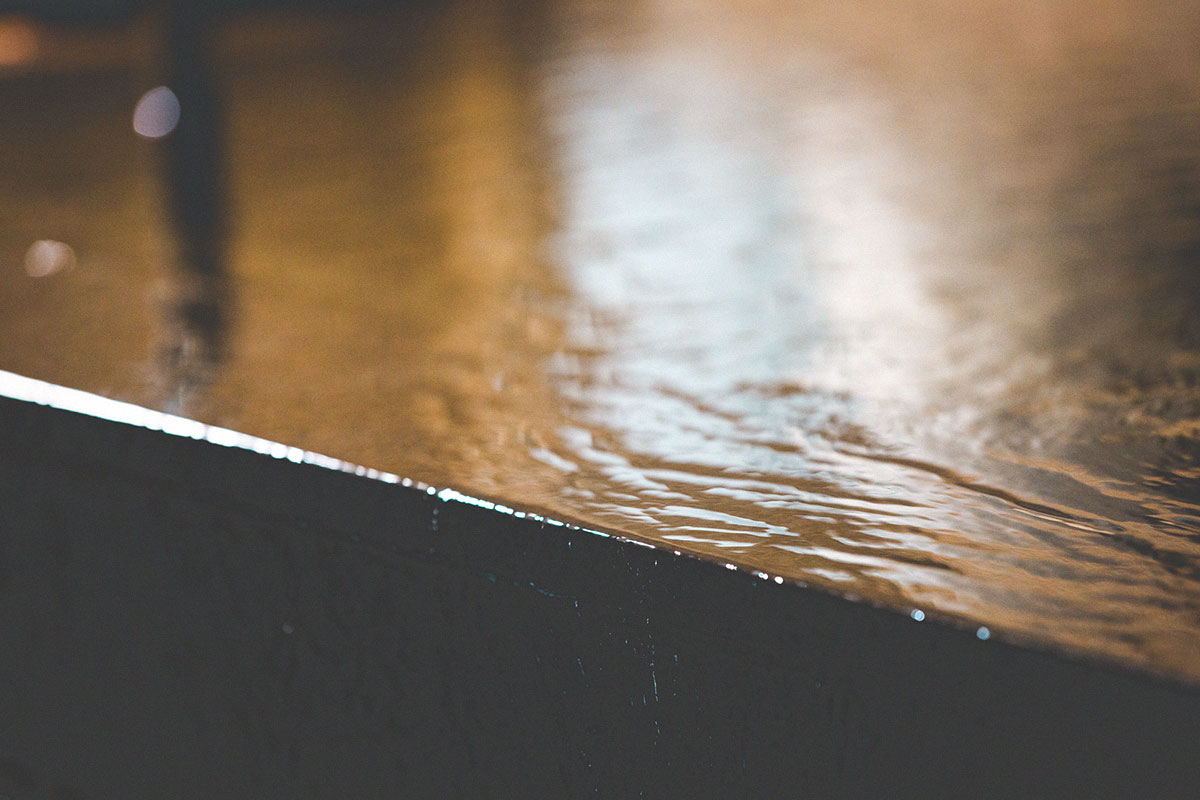 World-famous hot spring expert Tadanori Matsuda selected the hot springs of Hitoyoshi to his list of New Top 100 Hot Springs of Japan. Guests have been enjoying these world-class hot springs for over 80 years here at Hitoyoshi Ryokan, and we are proud to be able to offer fresh hot spring water in our continuously fed baths.
Hot Spring Information
We offer two kinds of baths: an 80cm-deep bath where you can relax in comfort on a submerged wooden bench, and our spacious, rustic stone bath. The baths are switched for men and women at different times during the day letting guests enjoy both styles of bath. We also have private baths available for when you want to bathe and relax in private. Baths are available 24-hours a day for guests staying at Hitoyoshi Ryokan.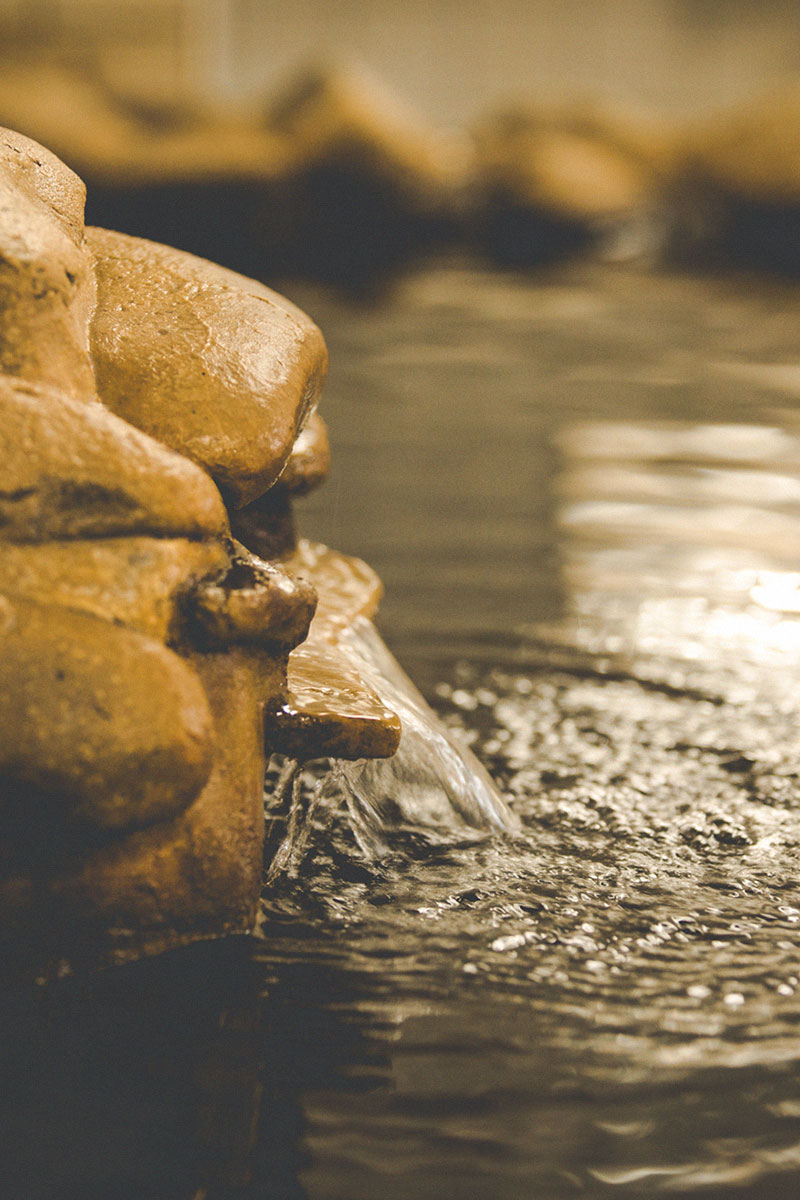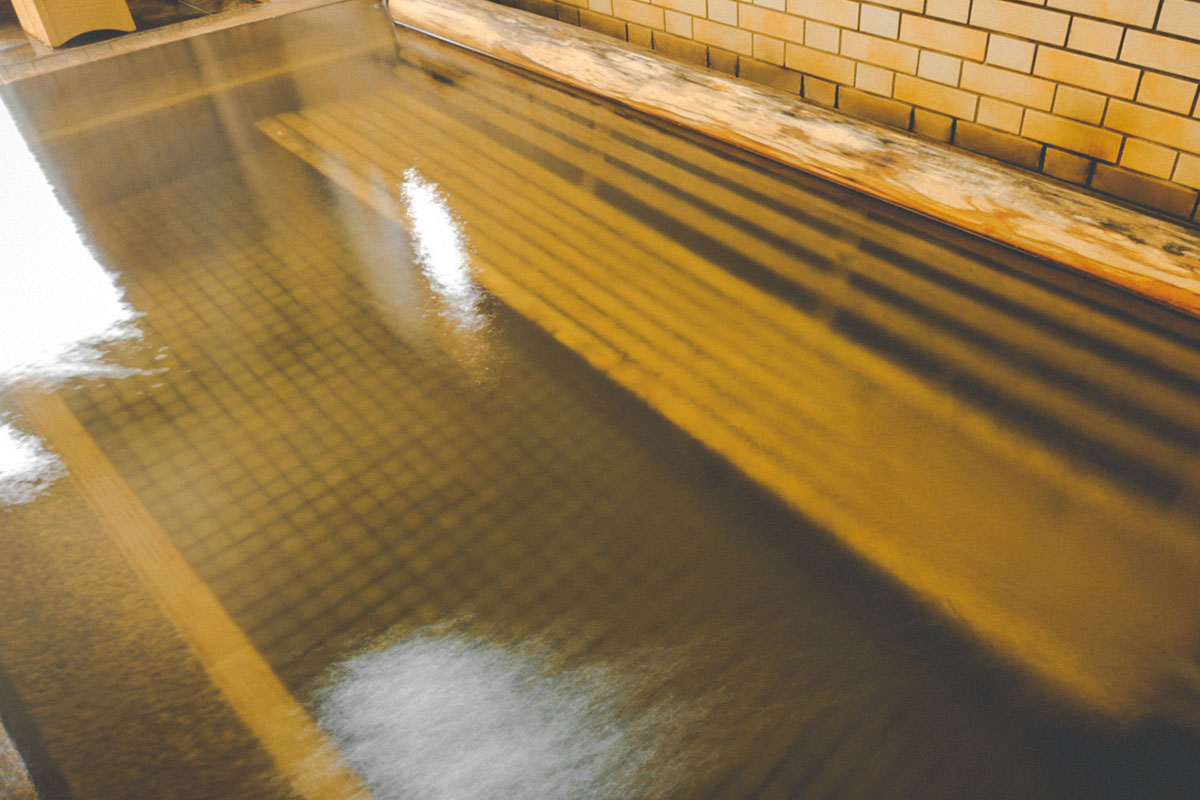 Using Private Baths
We have two private baths. We do not take reservations except in special circumstances. Baths are available for approximately 1 hour per guest when vacant.
Water Type
Continuously Fed Natural Spring
Sodium hydrocarbonate/chloride spring
Good For

Nerve pain
muscle pain
joint pain
stiff shoulders
motor paralysis
joint stiffness
bruises
sprains
cold sensitivity
chronic digestive diseases
hemorrhoids
recovery from illness
recovery from fatigue
improving health
cuts
burns
chronic skin diseases
weakly children
About Our Hot Springs
Main Baths
2 baths (switched for men and women at different times), private baths
Hours Available
Available 24-hours for overnight guests
Bath Amenities Offered

Hair dryer
Shampoo
Conditioner
Body soap
Lotion
Moisturizer
Non-overnight guests and day visitors may also use baths.
Our baths are available for non-overnight guests as well. Please come and enjoy our 100% natural, continuously fed hot spring baths.
Hours Available
From 8:00 to 20:00

Visit the reception desk first.

Price
Adult 600yen Child 300yen
Priority is given to overnight guests, meaning non-overnight guests may be refused service even during operational hours. We appreciate your understanding. The baths may also be closed for cleaning.